Every person has a certain hobby that they grew fond of while growing up. It varies from their perception of things as well as their likes and dislikes. Having a hobby can greatly affect a person's growth and intellect that's why it is really important to have one that can positively reinforce them as an individual. It may be dancing, singing, writing poetry, cosplaying, playing instruments, and a whole lot more. These types of activities can give you a break from all the stress in the world while giving you a sense of purpose. Why? Because hobbies are done not only to have fun but to also to be productive. Every time a person does what he or she loves, they unknowingly develop and improve their mastery in that particular aspect. Of course, not everyone can discover what they like to do as a hobby in an instant but that's what makes it more exciting. Recognizing that recreation will make humans more assertive in what they want. The process and the path they need to take is an experience that can majorly shape what they're delighted to do in their lives.
As what was mentioned earlier, an individual can land on a specific hobby of their choice but gardening is one that can have a very big impact on society. Not only that it can enhance the well-being of the person that is doing it but it can contribute to the betterment of this diminishing world. If gardening picks a person's interest as well as them wanting to do a part in making this earth a better place to live in, they can make gardening a hobby with ShedsDirect's Palram Greenhouses!
Palram carries a lot of models with varying sizes and designs but each is engineered to face all weather conditions. With a twin wall, roof, and side panels, the polycarbonate panels are virtually unbreakable and block 99.9% of harmful solar UV rays making it a safe haven for all floras. Palram also offers a complete line of accessories designed to make their greenhouse more productive, space-saving, and protective against the elements.
So why is it really a must to have a greenhouse when starting to do gardening? Having a greenhouse can give the person the ability to grow a wide variety of plants. This kind of set-up will create an optimum growing environment that helps them to enhance the growth of plants, giving them healthier, better-producing plants. They can also be more lenient in spending some extra dollars for home needs because when they have a greenhouse in their backyard, they will be able to grow vegetables that can be their staple diet. Healthy and efficient!
Even with a small greenhouse, one can minimize and conserve energy sources like water, since these energy sources can easily be controlled compared to traditional gardening. Owning a greenhouse is not only limited to the benefits and advantages it can give out by growing plants, but significantly change the lifestyle with a more environmentally friendly life.
From having a hobby to becoming nature's soldier, ShedsDirect's Palram Greenhouses is a vital character that every garden enthusiast should have! Lowest prices + FREE Fast Shipping on all orders!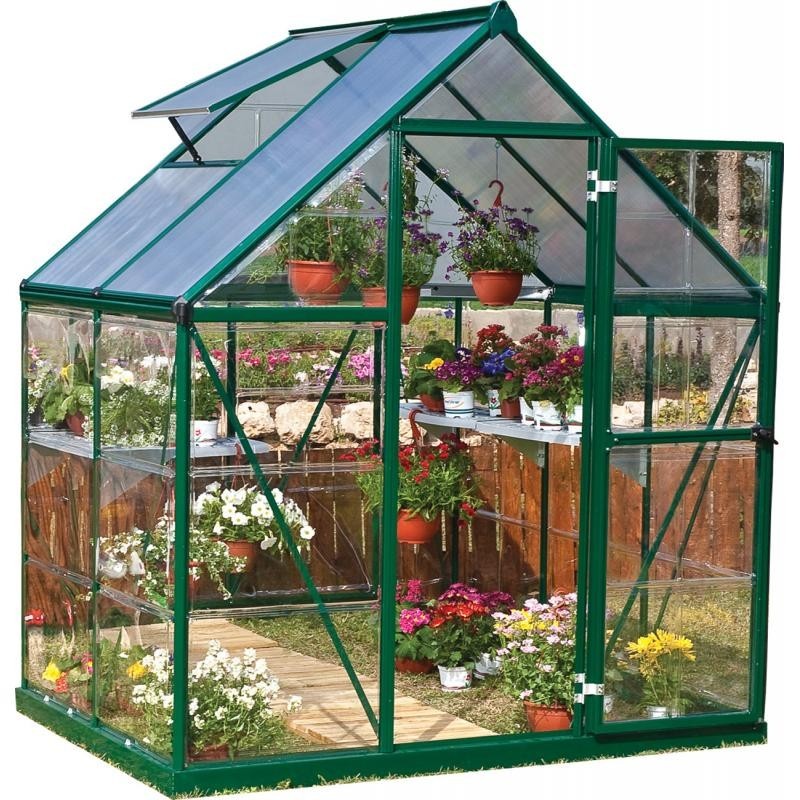 CLICK HERE FOR MORE INFO ABOUT OUR PALRAM GREENHOUSES!