Every day in every season of the year, all American homes hold certain events, meetings, or gatherings that can really take a toll on the homeowners. The effort and money it will take can definitely eat up the budget intended for some other needs and home necessities, that's why every home deserves an outdoor structure that can accommodate such demands. Adopting different ideas for upgrading the outdoor space in each home with varying styles will expand the square footage if one knows what structure to choose best. But how would one know what to add? Should it be a Gazebo, Pergola, Pavilion, or Solarium? Let ShedsDirect.com be the guide!
Gazebos can either be wall-mounted or free-standing and they can also be an enclosed structure for security and privacy so it is best erected on spacious backyards over the grass, a concrete pad, or their own decking. One can choose a hexagonal or octagonal-shaped roofed structure with open sides all around and ShedsDirect is happy to carry various sizes for different needs. Gazebos provide the best shade from the sun and shelter from the rain because it has a roof attached to it compared to a pergola. Homeowners with larger pieces of property sometimes decide to place gazebos in locations away from the home such as next to a lake or river to hang out. To provide extra protection from the elements one may choose to enclose the sides with lattice. Or, for occasional use, curtains. Providing cushions for the benches, or comfortable patio seating makes a gazebo a favorite retreat area.
If the family enjoys gardening, a Pergola will be a nice choice! It has vertical posts or pillars that support a sturdy lattice of crossbeams along the top linking the columns. Normally a pergola can be found in gardens to enhance the ambiance since it can support creeping plants or woody vines like roses or wisteria. The plants can entwine themselves around the framework of the pergola, creating an enchanting focal point in your garden! Practicality is what pergola is about. If ever sun rays are getting out of hand and are painful, one can still enjoy the outdoors lounging below the pergola because once the plants are dense enough it will provide the perfect shield from the sun's harshest rays.
Are big gatherings or parties frequent in the family? If so, said activities are best enjoyed under a Pavilion. It is a free-standing structure with no walls that are typically larger than a gazebo or pergola. If Dad is fond of handiworks, having a large size pavilion can cater to more upgrades! This outdoor structure is never meant to be screened-in but is occasionally built-up next to another structure or walled in on one side for enhanced weather protection or privacy reasons. Blending into a landscape is what pavilions are good at! These days, most families will build a pavilion as an outdoor kitchen or as a mini pool rest house to provide eating and relaxation space that doesn't block views or conversations between people doing different activities.
Lastly, a Solarium. With its glass walls, it can provide maximum views of the surroundings while enabling the people inside it to trap as much light as possible allowing an outdoor feel without leaving the comforts of the home. With this feature, a solarium can be a great greenhouse too! Its climate-controlled environment will give those who love floras and faunas the chance to store and care for plants all year round!
Whatever your outdoor structure needs may be, ShedsDirect.com is here to offer you the Lowest Prices + FREE Fast Shipping on all orders!
CHOOSE THE BEST OUTDOOR STRUCTURE FOR YOUR HOME NOW!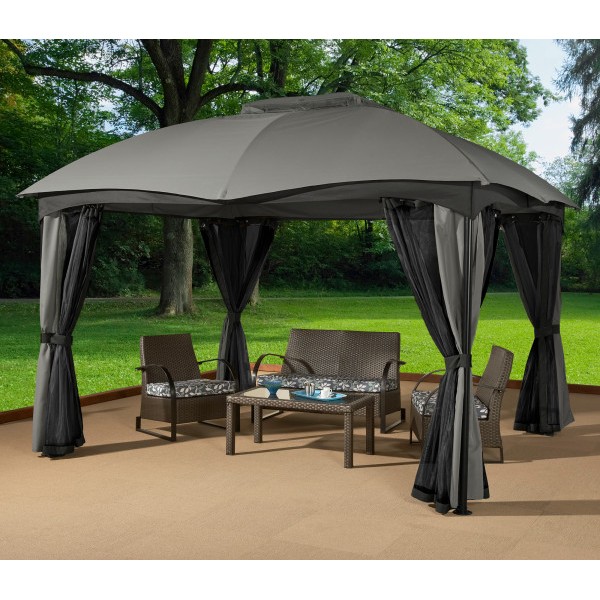 CLICK HERE TO KNOW MORE IDEAS ON HOW TO IMPROVE YOUR OUTDOOR LIVING SPACE!