Free Shipping! Factory Direct Since 2006
Range:

$2,499.00 - $4,000.00
For reliable and durable shelter designed to ensure the safety and well-being of individuals during severe weather conditions. This shelter is thoughtfully equipped with wheelchair access, allowing those with mobility challenges to enter and exit with ease. With its sturdy construction and spacious interior, it provides both comfort and peace of mind for everyone. FREE SHIPPING!
Price
$11,849.95
Regular price
$17,774.95
All new products
Looking for a shed that will give you more room for your lawn and garden tools, pool equipment and storage space for your clusters. This 15x8 shed from Lifetime, will definitely fit your need. It comes with FREE accessories too! Contact us at 1-888-757-4337 for more information! Only While Supplies Last!FREE Shipping!
Price
$1,999.95
Regular price
$2,999.95
Amazing Peg Strips are compatible with all Lifetime sheds or can be mounted flush to any surface. No furring-wood strips or bump-out hardware needed--unlike regular pegboard strips. Comes with 10 Tool Hooks (tools not included).
Price
$38.95
Regular price
$59.95
All best sellers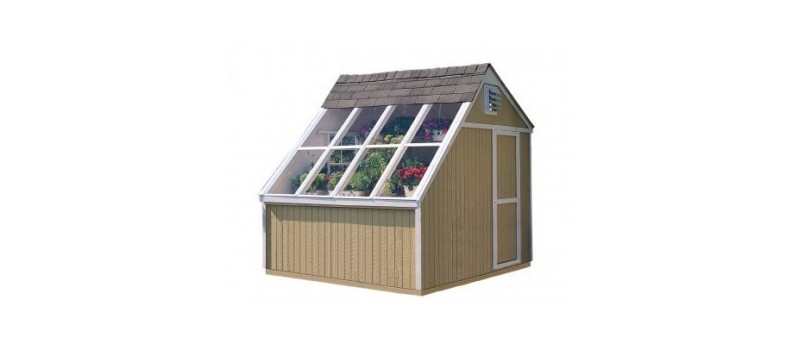 Shop Handy Home Products for high quality wood greenhouse kits. Handy Home offers the Phoenix 8x10 all pre-cut wood greenhouse building. Free Shipping on all orders!
Handy Home Greenhouses
Handy Home Phoenix is a shed and greenhouse combo. This Greenhouse sheds has its unique style and flexible design allows door installation on eave or gable side. Pre-assembled 32″w x 6'h door with locking handle for security. Includes four aluminum roof windows with tempered glass and four adjustable vents. Made with pride in USA.2-4 Week Delivery TimeFREE Fast Shipping!
Price
$2,899.95
Regular price
$3,999.95
Handy Home Phoenix is a shed and greenhouse combo. This Greenhouse sheds has its unique style and flexible design allows door installation on eave or gable side. Pre-assembled 32″w x 6'h door with locking handle for security. Includes four aluminum roof windows with tempered glass and four adjustable vents. Made with pride in USA.Free Shipping!4 Weeks Shipping Time
Price
$2,499.95
Regular price
$3,499.95